Donations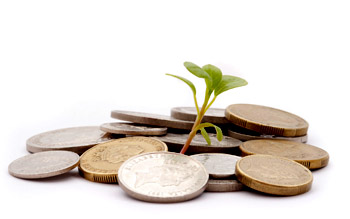 Sunetra Family Eye Care Centre is a unit of Calcutta Eye Research Foundation, a Registered Public Charitable Trust with the objective of rendering services to all irrespective of caste, creed and religion. It is indeed a matter of pride that our Trust has the blessings of Bharat Sevasram Sangha, Kolkata. Swami Akshyanandaji Maharaj (President of Bharat Sevasram Sangha) is the chief patron and Swami Biswatmanandaji Maharaj is the president of our board of trustees.

The various activities of the trust involve substantial amounts of money. The funding of such huge amounts is in no way possible for us alone and we largely depend upon generous contributions from esteemed organizations, trusts and individuals.

May we therefore appeal to you for generous donations by crossed Cheque / Draft to transform our long cherished dreams into reality and immortalize your act of generosity through the vision of others. Donations in kind in the form of medical equipment, spectacles for free distribution to poor and needy patients are also accepted.

Donations may be made in favor of "Calcutta Eye Research Foundation" and are exempt under section 80G of the Income Tax Act, 1961.
With warm regards,
Sunetra Family Eye Care Centre
Dr. Amitava Biswas
CHAIRMAN
Get involved in donating VISION
One Free Eye Screening Camp in a remote village Rs.2,500/-

One Routine Vision Restoration Eye Operation Rs.1,000/-

Essential Ophthalmic medications for a needy patient Rs.500/-

One pair of vision restoring spectacles for a needy patient Rs.250/-

One major vision restoration Eye operation Rs.10,000/-

Dedication of specialty eye-care clinic:
Consultation Clinic Rs.2.5 Lakhs

Contact Lens Clinic Rs.2.5 Lakhs

Orthoptics Clinic Rs.2.5 Lakhs

Computer Vision Clinic Rs.2.5 Lakhs

Squint / Amblyopia Clinic Rs.2.5 Lakhs

Uvea Clinic Rs.2.5 Lakhs

Neuro-Ophthalmic Clinic Rs. 2.5 Lakhs

Resource Centre Rs. 2.5 Lakhs

Ocular Ultrasonography Clinic Rs.5.00 Lakhs

Oculoplasty Clinic Rs. 7.5 Lakhs

Automated Perimetry Clinic Rs.10.0 Lakhs

Cornea Clinic Rs.15 Lakhs

Retina Laser Clinic Rs.15 Lakhs


YAG Laser Clinic Rs.15 Lakhs

Fundus Angiography Clinic Rs.15 Lakhs

Keratoconus Clinic Rs.15 Lakhs

Glaucoma Clinic Rs.15 Lakhs

Eye Bank Clinic Rs.15 Lakhs

Phacoemusification Clinic Rs.20 Lakhs

Vitreo-Retinal Diagnostic Clinic Rs.25 Lakhs

Vitreo-Retinal Treatment Clinic Rs.25 Lakhs

Automated Spectacle Dispensing Clinic Rs.25 Lakhs

Ocular Tomography Clinic Rs.40 Lakhs

Bus for out-reach clinic - on actuals

Equipped Van for Mobile Eye Clinic Rs.10.0 Lakhs